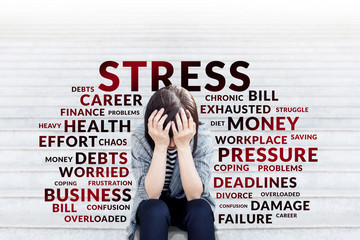 I'm still up at 2 a.m. Instead of feeling energized by the start of a new day, I feel as though I'm already behind. How will I get everything done with so much to do and so little time? I'm having the same thoughts I had before falling asleep, and they've been replaying themselves in various disastrous forms all night. It's no surprise that I feel like I hardly slept.
For the past few months, I've awoken feeling this way, which means I procrastinate on what has to be done since it all feels too daunting. On other days, it means I buck up and get through my tasks, struggling on and eventually feeling worn out. I search for a better answer but end up empty-handed.
If you're feeling overwhelmed by life right now, here's what I'm learning: rethink my time management strategy. There's no denying that the speed of life has accelerated significantly. Most of us just cannot afford to sit back and watch the birds chirp or the clouds pass by. Many of us, though, continue to spend an inordinate amount of time hooked into our electronics and social media, separating us from more essential things we could be accomplishing. Some people may spend too much time on their social media accounts because they do not want to cope with life's stresses; social media provides an escape for them.
I have a master's degree in psychology, and research indicates that stress is not necessarily a bad thing. Our attitude regarding is what makes it so. When we wake up with the sensation that there is too much to accomplish, we subconsciously convince ourselves that we will not be able to complete it all. In addition, how we approach our day has the greatest influence on us. When we start our days with thanksgiving and praise to God, we quiet our emotional minds and are grateful for what we have. Going negative is really easy for many of us, making it tough to appreciate what's already functioning and what's already there unless we make an intentional effort not to do so. Negative thoughts only last as long as we hold onto them.