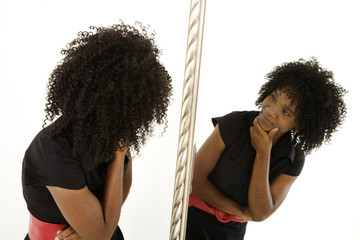 Before December ends, I invite you to reflect on these thought provoking questions below.
You can spend as much time as you need, but I encourage you to do this while you commune with the Holy Spirit as you read them, maybe write down what the Holy Spirit tells you and allow these questions to resonate in your spirit the next couple of days. I love spending time with the Holy Spirit, being still before Him and allowing Him to speak to me is so amazing. Even though, I have clear goals for 2021, I'm starting off the year by reflecting on…what did God say??
Did God say, you were going to get a degree? It is so.
Did God say, that you were going to start a business? It is so.
Did God say, that you were called to the nations? It is so.
…And, it's all for HIS glory!!!!
I found that answering these questions helps me to prepare for what God said He was going to do in my life.
The questions are:
What do you want to celebrate about 2020? Reflect back and think—something big or small. It's important to be thankful for what DID or DID NOT happen. Even if it's the fact that you are STILL HERE!!!
What do you want to leave behind as you go into 2021? This could be unbelief, fear, ungodly behavior etc.…
What do you want to complete by the end of 2020? The year is not over yet. What is undone that you believe God is calling you to finish this year?
I would love for you share your responses.
Reply in the comment section below and let me know what revelation God gives you in this process…
Be blessed!