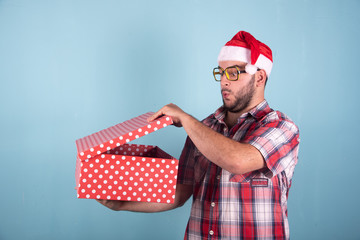 "There's not Christmas without Christ." "Don't take Christ out of Christmas." "Jesus is the reason for the season." Don't say Happy Holidays, say Merry Christmas." I cringe every time I hear or read these phrases—mainly because I know it's erroneous theology. You won't find one passage of Scripture that supports Christmas is about Christ. But bad theology will always be bad theology. My goodness would you stop it, rant over. I'll settle down.
History is so irrelevant to a lot of people.
Start delving into church history, and you'll discover that Jesus was not born on December 25th or in the month of December at all. The time of the shepherds tending to their flocks indicate that it would have been too cold for them to be out in the depths of winter when the star appeared in the night sky.
Regardless of erroneous theology and the ignorance of how it came about that Jesus's birthday was penned as December 25th, is His birth worth celebrating? Sure. Here is a biblical fact: Jesus never instructed anyone to celebrate his birthday. He said, "do this in the remembrance of me", He was talking about His death, burial and resurrection. If Jesus never told us to celebrate his birthday nor did He celebrate His own birthday, why do we? It's all based on opinion, subjectivity and tradition. Remember, Jesus told the Pharisees "you nullify the word of God for the sake of your traditions. Look at the early church, did they celebrate Christmas? No, they practiced Judaism—the festivals (Passover, Feast of Weeks and Tabernacles).
Someone with a comeback is saying Jesus didn't instruct us to do a lot of things, but we do them. He didn't instruct us to read the Bible from our phones, yet we do so freely without fear of going to hell.
Well, wait.
I'm not saying you are going to hell for celebrating Christmas. What I am saying is, putting up a Christmas tree and lights, exchanging gifts with one another and doing it in the name of "celebrating" Jesus has nothing to do with His birth nor does it demonstrate that you are a Christian. If you want to do those things, go for it. But understand that it is not symbolic of Jesus's birthday. Its origins are rooted in Paganism. People who have a problem when you confront them with the history of Christmas don't have a rebuttal because their belief is rooted in ignorance so rather than go study for themselves, they get defensive. And, people don't want to go study about the origins of Christmas because they are comfortable carrying on not knowing truth. Once you come into the knowledge of truth, you are then held accountable to it, and people don't want to be held accountable. For those of you who profess to have a relationship with Christ, it is crucial that you know your history. There are people who don't have a relationship with Christ but can run circles around you with their knowledge of history and the Christian faith.
So, does this mean I don't celebrate Christmas? I enjoy the holiday season, a time for fellowship, food etc… Do I celebrate Christmas as it being Jesus's birthday? No. But you can if you choose. Knock yourself out. Jesus may be your reason for the season, but He is my reason for "every day." We choose one day out of the year to celebrate Jesus's birth, what about the other 364 days of the year? And, if it's His birthday then why do we give gifts to other people…..on His birthday? So, how about on your birthday your gifts are given to someone else, but in the name of "honoring" your birthdate. How would that make you feel? If it's really about Christ, then let's make it about Him and not ourselves. I want to invite you to Christmas service at my church. We use this season to be evangelistic and to invite people to come worship the RISEN King!
If you are in the Houston area, we are located at 9321 Edgebrook Houston, TX 77075. If you are out of town you can stream in at wwwtherockwoi.com, service starts (@9 am Central Time).
Happy Holidays!