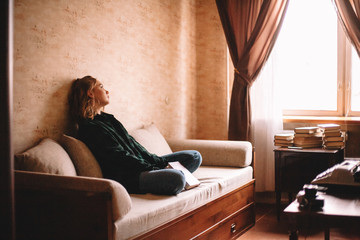 This year has been challenging for all of us, hasn't it? The losses experienced in 2020 have been tremendous, our emotions high, relationships have taken major hits. Moving pass offenses seems impossible.
Getting hurt by people is hard. Getting hurt by what God allows can feel unbearable. While I might express my displeasure as a question of why me, when I lay my head on my tear-soaked pillow, questions can turn into bitter feelings. I probably wouldn't want to admit that I'm struggling to embrace God's sovereignty, but I have disappointments that feel too deep to move beyond. Maybe you feel that way too. That's where I've been in this season of my life.
I've been praying for God to help see beyond where I am. And I'll be honest, my mind keeps remembering what my heart wants to let go. But I also think on what God teaches in His Word about all things work together for the good (Romans 8:28), and how I'm not looking at things through the lens of purpose.
I believe this will bless you…
Since trust is built with a track record with God then where I am has a significant role in my trust with God. I've been praying but didn't look at and see my life in this season, as an answered prayer. Often times, we think of prayer requests as something we desire for God to do…not what "He has already done." The reason why I was seeing my life through disappointments is because it's not what I thought it would be. God's plan doesn't look like what I pictured so clearly in my mind. And this my friend, is what complicates our relationship with God, or rather hinders it. It all feels so uncertain and scary that we bring our prayer requests before the Lord in prayer because it feels good to say, but deep down, we don't really believe it will manifest. But with prayer, the Scripture says, without faith it is impossible to please Him, for he who comes to God must believe that He is, and that He is a rewarder of those who diligently seek Him (Hebrews 11:6). We can't reduce God to doing things that we can think up and pray for. God is able to exceedingly abundantly above all that we can ask or think according to the power that works in us (Ephesians 3:20-21). We can come to God with our needs, desires and pain and whatever He places or allows in our lives is His perfect plan.
Yes, people may create confusion, that is not from God. And yes, the brokenness of this world may seem like its my reality. But in the midst of it all, there is peace and provision from God! That's what I must look to and set my affections upon. Even when it doesn't look like what we expect, it doesn't mean its not what we need! Sometimes we ache of what we think we need, but life in the Kingdom is about enduring processes. We are going through the process so we can become who God has called us to be, we don't see the full picture, but God sees us at our completed state. He knows our past, present and future. He is not unsure or intimidated about where you currently are. We may be disappointed and despondent because nothing looks like what we hoped they would be or even what we expected from God, but don't allow it to make you question His love or even become bitter with Him because He didn't come through like you wanted in the time frame you thought He should've. God is a King, Sovereign, the all sufficient One, we can neither control, manipulate or demand on our timetable.
If we are in Christ today, we are blessed simply because we know who Jesus is. Some of you may be saying, look Kim, what I'm going through is so bad that this makes me not want to trust God anymore. In fact, it makes me trust Him less! Consider this….
Someone is sitting beside their child's bedside in the hospital.
Someone just heard heartbreaking news.
Someone will be spending the holidays alone.
And the other is still paralyzed with anxiety.
I could hear them saying, "I just want my child to be healed," "my love ones to come back" and "my anxiety to go away." I know, my friend. I know. I feel the same way about some of the things in front of me right now. Difficult situations that still makes me cry. But, if God isn't changing our situation in the way we expect right now, then we must trust that God knows what He is doing. Even when what we see in front of us seems confusing. Even when what we see in front of us isn't all that we thought it would look like. Even when we don't agree that this will work out for our good. We don't have to understand what God is doing to trust Him. We see destruction. God sees transformation. God is transforming us into something we can't even image through the power of the Holy Spirit. It's not what we wanted, but its still working out for our good. And in the end, what God is working in us matters the most. So, pray with what you know to pray. If you have your prayer language, pray in the Spirit. Pray with all transparency and let the tears flow into snot and frustrations exchange for hope and faith. Then let the faithfulness of God interrupt what you see. Let the faithfulness of God build your trust in Him. God's goodness is not demonstrated by aligning with your prayers. God is good whether He gives you what you want or not. It's about your prayers aligning with His will where His desires becomes your desires, and you only want what God wants for you!