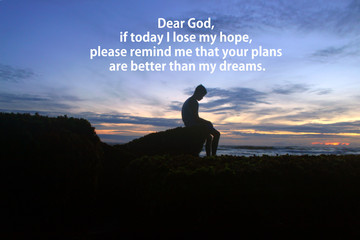 Hey everyone!
Popping in to remind you that worry is the opposite of faith. If you find yourself operating in worry just remind yourself that God says, all things work together for the good of them that love the Lord and are the called according to His purpose (Romans 8:28). Every day that you spend worrying is not going to enable you to make an empowered choice that will bring about a shift in your life. The shift is about God positioning you where He would have you to be.
Sometimes we just need a little encouragement and reminder to not worry, but to trust God in the shifting!
What has your week been like? This week has been one situation after another, but God is still good!!! I'm so excited to be back on and catch up with you. The message that I want to share with you is, what is impossible for you is possible with God!
So, like I said, God is trying to position you. And…This week if you think:
"I'm a mess." Remind yourself that God can bless your mess.
"I'm failing." Remind yourself that failure is an event never a person.
"Why is this happening." Remember that God has you in process……
Well, until next time……
God bless you!!