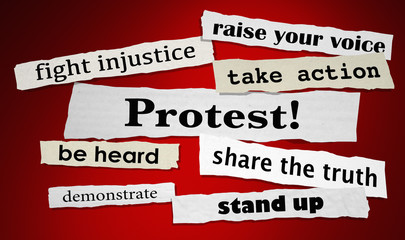 At this point we all know there is anger across the world and fueling on the streets as the protests for George Floyd's murder turned into riots. It is justifiable anger; the death of George Floyd is yet another unarmed African American murdered at the hands of a White police officer. "Another" meaning there's been previous killings. I read a comment on another blog that sparked inspiration this post; it was made by a White Woman and I found her comment very disturbing. In her comment she stated, "I'm  saddened and shocked by George Floyd's death but I'm more shock at the response." Personally, I don't agree with the rioting and the destruction, but when you are more outraged about the rioting than the murder of African Americans, it exposes what your heart really feels and what you really think. For the record, I'm not lumping all White people into this category, all White people do not think like this. There are many in the Caucasian community and White Police Officers that are just as outraged as we are: Thank you for standing with us!
For those who are more focused on the riots than the murder that took place are saying things like: there is a more mature and reasoned response. I want to know why you aren't saying things like: why the police officers responsible for this unnecessary use of force still have their badges? Why did it take so long for authorities to arrest the officer who was caught on video pinning George Floyd to the ground with his knee to Floyd's neck, when Floyd's hands were obviously behind his back and he was on the ground unarmed and was not a threat? What can authorities and the community do to improve the relationship between both sides and the judicial system, so this type of situation does not continue?
In my humble opinion, this is a problem that won't be solved through marching and petitions though I totally respect and support people's right to protest. George Floyd's family will be leading in what they have publicly stated a "peaceful protest" today in Houston in honor of George Floyd. I live in Houston and if I didn't have physical limitations and restrictions, I would be right out there protesting with them just to show my support. My heart and prayers will be there in spirit: #justiceforGeorgeFloyd.
Listen…no, the police brutality and unjust killings does not justify the riot that erupted and resulted in destruction and looting. But as the great late Rev. Dr. Martin Luther King Jr. stated, " a riot is the language of the unheard." To focus on the looting and the damage, you totally miss the point. Was it not for the unjust and unnecessary killing of George Floyd along with the repeated history of police misconduct against people of color, there wouldn't be any protest. It sad that unarmed Black Americans are more likely to be killed by the police than an armed White person. But the threat doesn't just stop there, it comes from people like a White woman who called the police on a Black man who was out bird watching who had the audacity to ask her to put her dog on a leash. A Starbucks manger calling the Police to arrest two Black men who were just waiting to meet a business partner. Let's not forget about Ahmad Abrey who was killed by two patriotic White men, all because he looked "suspicious" and was jogging while Black. There is not an exhaustive list there have been countless of others who were killed due to the color of their skin. Yet, you have people who turn a blind and then there are those who want us to hold hands and sing, "yes Jesus loves me this I know for the Bible tells me so, yellow, red, black or white we're all precious in his sight" because God is love and God of peace. I'm being facetious, but you get my point.
Jesus was about justice that's why He flipped tables, He whipped the money changers and drove them all out of the temple. Jesus was unapologetic in displaying anger, He was fired up and irate. You're probably saying but Jesus didn't cause a riot nor looting. No, He didn't but once again you are missing the point this narrative in the scriptures is powerful because it shows us how we should exhibit this type of anger and take action when it comes to occurrences of extreme injustice, not pretend that it doesn't exist and ignore the underlying issues. It should be so exceptional when we display this kind of anger that people take notice. I'm not saying by divisiveness or violence, but I'm tired of having a conversation, we've been having peaceful conversation for years trying to get White people to see us equals. I won't be silent; as my sister Efua stated in her beautifully written blog, "silence" is a response. Although my blog is only a fraction of a platform, I'm using my blog to CALL IT OUT!!!!! I see all these blog post who are carrying on as if none of this matter, I see posts about telling people to be convicted about their sin before they go to hell. To my Christian blogger brothers and sisters, why aren't you convicted about not speaking out on racism? The Bible speaks about injustices. Your role and my role as a Believer in the Lord Jesus Christ are to share a message that we are ALL made in the image of God and there are no differences in terms of our worth and value.
I'm not concerned about anyone's discomfort—confronting racism and injustice is not about the needs and feelings of White people. When you are confronted with truth that causes you to change it's not supposed to feel comfortable in fact its designed to do the opposite. People of color have been subsumed by the feelings of White people because not all White people are racist; no one is saying that, those who are bothered by these type of posts are part of the problem, and until we stop cowering; our voices will never be heard. People of color wouldn't have the freedom and the privileges we have today if it wasn't for the voices of Dr. King, Rosa Parks and countless of others who refused to remain silent and be ignored, don't let their labor be in vain.