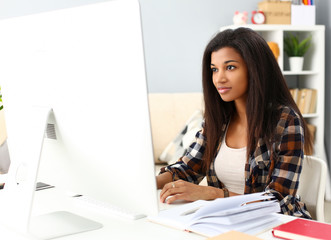 We tend to feel drawn to people who have the courage to share their life experiences and their personal struggles. When I come to think of it, I started this blog for these very reasons. To me, it wasn't just an act of courage but a choice, even if it means people will judge me for it. In my first blog post "Overcoming the fear of sharing my testimony," I think you can see why I named this blog "Beyond My Limitations." Like many people I could keep the dark times of my life hidden. I too could never speak of my vulnerabilities, my struggles, or my challenges or even if I would, I keep the details of my health issues and other personal troubles to myself.
In fact, it's what we do as human beings, to present only the good, the strong and success of our lives as we commonly see on social media platforms. The problem that type of blog would pose for me is that my desire is to encourage others in their personal struggles by sharing my own. Not hiding the frustration, the pain to present you a person that had it not been for God I would probably be somewhere out of my mind walking around with tin foil on my head. I want to be transparent in the pain, the hurt, bitterness, despair, anger; not so I could bleed or gain sympathy, but so that you will be encouraged and empowered in your pain. I'm not here to vent out my emotions; God says bring all of that to Him in prayer ( 1 Peter 5:7),  everything I share is to point you to the Cross and the Crown of Christ. This blog has a Kingdom mission, it holds a deeper meaning than just telling the world what I went through, it is my desire and prayer that by sharing my life stories on a global platform, that someone, somewhere will be encouraged and set free. I hope this blog helps to prevent someone from suffering in silence like I have and not to overlook their issues that can leave deep, painful scars. There are people who take pride in shaming others in daring to show emotion or exposing their vulnerabilities. By opening up, it created space for people to walk in, feel like they can relate and say,
"You know what?"
"Me too!"
Through this ministry/blog I am able to reach a scope of people I would never been able to reach otherwise, and I want to draw you not to me but to Jesus. I want to invite you to be apart of a community of faith if you don't have a church home and I want to get Kingdom resources into your hands from the foremost theologian and Kingdom scholar. Some of you have watched the videos I've shared of Apostle Dr. Dana Carson and I think you can tell he is not your ordinary preacher; he's been trained in theological studies and he's anointed to preach and teach the Word of God. He is the reason I am able to display the wisdom and knowledge that you read every time I post a blog. I'm here to be a reflection of Christ's Kingdom and I'm here to point you to the reality and existence of God, the saving power of Jesus Christ and the empowering of the Holy Spirit.
Thank you so much for spending time on my site, God bless!