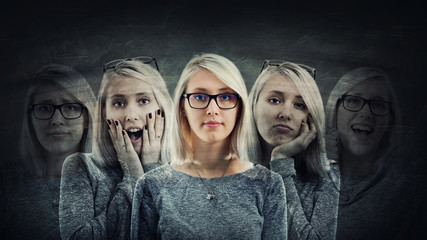 For many of us our spiritual discipline habits are on point. We read the Bible and pray every day. But filled with anxiety and fear, our mood often unpredictable.
I was this Christian. I discovered something that started me on a journey towards a more emotionally mature Believer. I realized that I was emotionally immature. Even though I knew the Word, prayed often and valued the things of God, I was not emotionally mature. Peter Scazzero wrote in his book, "Emotionally Healthy Spirituality" that "it is impossible to be spiritually mature while remaining emotionally immature."
Ouch? Yes, but an accurate statement. So, what is emotional maturity? The Root defines emotional maturity as "the ability to handle situations without unnecessarily escalating them. Instead of seeking to blame someone else for their problems or behavior, emotionally mature people seek to fix the problem or behavior. They accept accountability for their actions."
Emotional maturity strives to do these things:
Identify and recognize feelings
Show empathy (identifying with and having compassion for others)
This, I believe, is a missing component of spirituality in the life of many Believers. Thankfully, emotional immaturity isn't a fixed problem. We can grow and become more in control of our emotions through the help of the Holy Spirit. I'm still a long way from where I need to be, but I understand that emotional maturity is not trying to "fix people." You can't change anyone, but yourself. It's hard enough trying to change YOU, we need to focus and assess our own behavior. Emotionally mature Christians can resolve conflict in a healthy way (the biblical way). The "fight or flight response is the way most people respond to conflict—doesn't work through the conflict, resulting instead in a heated outburst or a "head in the sand." Conflict doesn't dissolve because I refuse to confront it (which usually only creates more conflict). Many Christians, myself included, equate peace with conflict avoidance, which goes against the scriptures. Sweeping conflict under the rug, doesn't make it go away, and it is certainly is not Kingdom.
Emotional maturity says you can work through conflict in a way that brings conflict resolution for both sides. But doing so requires empathy (acknowledgement of the other person's feelings and situation) being in control of your emotions and focus on conflict resolution than winning. Kingdom people rise above the tit-for-tat culture that so many are content and accustomed to. Emotionally mature Christians believe God loves them for who they are, not for what they do. Unfortunately, many people think otherwise. Their view of God and God's view of them depends on how well they keep God's laws. Emotionally mature Christians are patient and kind, motivated to serve others through the love of God them themselves have embraced. But they don't allow their good works for God to outweigh their time with God. Emotionally mature Christians are not perfectionist (preaching here to myself too). When you are a perfectionist you are always left with a nagging feeling of failure, you're hard and impatient with others and rarely celebrate their success, you can't celebrate small wins or progress. Emotionally mature Christians never lose sight of their fallibility (limited nature). They celebrate small victories, and they accept that they've made mistakes. Emotionally mature Christians receive criticisms without becoming defensive because they know themselves, their strengths and weakness. They also know who they are in God and have desire to touch the world for His Kingdom, therefore, criticism doesn't rattle them nor is it a personal attack.
Unless you know who you are and find your identity in God, criticism will impact you, because you are bound to the opinions of others. Emotional maturity is not only important for spiritual growth but is essential for living. God created us with emotions. They are an important aspect of who we are, but they shouldn't impact our decision making. This, in turn, makes us more effective in ministry, our relationships, careers and all areas of our lives where we encounter other people.