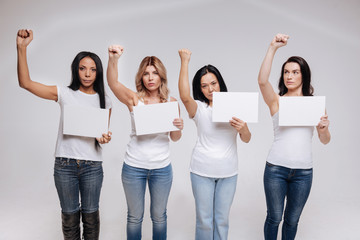 There's been a huge debate over abortion, on the rights of women to make choices with their bodies and the opposing views on ending pregnancies regardless of the reason. But to many abortions cannot be debated without considering the unjust killings of African Americans. The intent on protecting women's constitutional rights to terminate their pregnancies is seen as a contraction for what the Bible says. Discussions about the abortion debate is a very controversial subject. Given the sensitives associated with this subject this post is not to convince you of a particular position. But instead, to help you see the bias in the matter.
Before my fellow Christians in the faith come for me to stone me, yes I know the scripture says "thou shall not kill" but it also says, "love your neighbor as yourself" so having said that, my question I would like to pose is, should the same amount of passion against abortion also be exhibited when it comes to innocent people of color being unjustly murdered by law enforcement? Yes, they are people of color that have broken the law and rightfully so they must answer for what they have done. But I'm talking about those who are innocent, YES BELIEVE IT OR NOT THESE PEOPLE DO EXIST. Who marches for them? Who vindicates for them? Who is their voice? Why is it that many would say that abortion is murder because a life was taken, but when a convicted murderer is sentenced to death, wouldn't that be considered murder? Many would say that no its not murder for the criminal because of his crime, but then some would argue that abortion is not murder because of the circumstances surrounding the pregnancy i.e. rape, incest or medial issues that are detrimental to the mother.  Those who are the most vocal about abortion are mostly my European brothers and sisters, and yet many of them seem oblivious and aloof about the unjust killings of African Americans, but will be quick to hop on a plane and fly to Africa for a mission's trip. Am I saying that's wrong? Absolutely not! Some have good intent when they go and some do not.  
My argument here is, let's be vehemently opposed to the unjust killings of people of color like we are about abortion. It's sad that so many Believers feel that we shouldn't see color or address racial issues in our churches and in society, but will be quick to tell you that the blonde hair, blue eyed portrait that's seen in most churches, homes and Bibles worldwide is "Jesus." When you are the majority race then I can understand why you would feel that "color" is an irrelevant issue. But if John 3:16 is true (and it is) then God is calling His church to make sure that along with gathering for spiritual purposes we also gather to combat social injustices. We see Jesus stepping over ethnic lines on multiple occasions; one of the most noted is the woman at the well in John chapter 4. We also see it when Jesus healed the Syrophoenician woman's daughter from demonic possession in Matthew 15. Thus, as Believers we should have a voice against what we believe is wrong and intolerable in our society, but along with that let's make sure that the unjust killings of African Americans have the same level of sensitivity focus and indignation as an unborn fetus in a mother's womb.