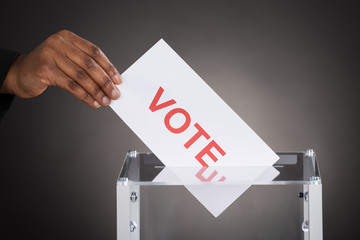 In the 19th and 20th centuries African American women played a significant role in the struggle for universal voting rights. African American women implemented effective strategies and meetings at their churches to gain their right to vote. During the late 1800s, increasingly more African American women worked for places such as schools, colleges, newspapers and churches, which gave them a larger platform to further their agenda.
However, despite their hard work, their voices went unheard. African American women were often times excluded from attending organizations led by African American men and White women. For instances, the National American Woman Suffrage Association did not allow African American women to attend their conventions. Often, African American women had to march separately from Whites in parades. It was erroneously taught that God supported racial segregation.
African Americans went through hell for our right to vote, though African American women are less remembered for their many sacrifices as it relates to voting. African American reformers such as Harriet Tubman, Mary Church Terrel and Frances Ellen Watkins Harper helped to fight against discrimination of race and gender.
At its core, voting is about making your voice be heard. If we don't vote people into office who uphold our values (or at least the closest to them), then we don't have the right to complain. When you don't vote you inadvertently are saying your voice isn't worth being heard. People weren't allowed to vote, simply because they were Black, but you and I have an opportunity for our voices to be heard by exercising our right to vote. Africans Americans can't afford not to vote, I'm not telling you how to vote neither am I telling you who to vote for, I'm just encouraging you to exercise your right to vote.