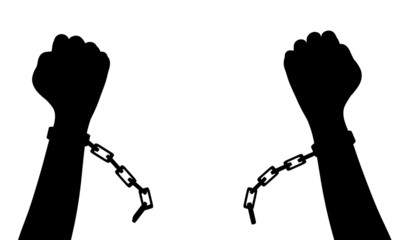 Born into slavery Harriet Tubman escaped to freedom to became one of the most famous abolitionists in history by being an underground railroad conductor. Harriet Tubman risked her life to lead hundreds of people from the plantation to freedom. Tubman's heroic efforts not only rescued hundreds of slaves but she also organized effective women events both black and white.
Most of us were taught about Harriet Tubman in school but I wanted to shine some light on her story. In the same way Harriet Tubman felt she was called by God to free the slaves, my sisters you and I just like Queen Ester have been called into the Kingdom for such of time at this. God has called us in the 21st  century to set the captives free through the power of the Holy Spirit. Many people serve on Satan's plantation of despair, hopelessness and destruction. God is calling you and I to be Harriet Tubman's in our current society and contexts. We must be empowered by the Holy Spirit to set those free who are bound just as Harriet freed slaves and took them North. Harriet took risks, many which almost cost her life. In like manner, we must risk our lives to free those who are bound by Satan. The Bible says in Mark 8:34 if any man would come after me let him first deny himself pick up his cross and follow me and it also says if any man will save his life, shall lose it; and he that shall lose his life for the sake of the gospel shall find it (Matthew 16:25).
We must risk our natural lives in order for people to be set free spiritually. The call of God supersedes any natural desire and want– in this season God is calling us to be like Harriet and lead people to freedom in Jesus Christ. We celebrate Black History and Harriet Tubman is one of my favorite Black history figures and so I felt led to equate Harriet's life to abolishing slavery to the Believer's call to set the captives free!!!