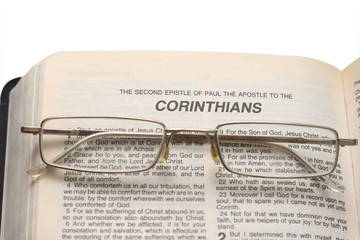 While we do not look at the things which are seen, but at the things which are not seen. For the things which are seen are temporal, but the things which are not seen are eternal.
2 Corinthians 4:18
Our natural sight can deceive us into not seeing what we see. Okay, what do you mean Kim? That sounds oxymoronic. There are certain things that can only be seen through spiritual eyes. How are spiritual eyes obtained? Keeping the focus of your life on Jesus (Hebrews 12:2). To keep your focus on Jesus is a far weightier matter than just merely believing He exists. To focus on Him is to commit your life to Him and to put all of your trust in Him.
However, we cannot open our own spiritual eyes. We have to come to God through Jesus Christ and humbly cry out to Him–by repentance (Romans 10:9). After your spiritual eyes have been opened Jesus gave you a mission. We are to share the gospel through the power of the Holy Spirit (Acts 1:8, Matthew 28:18).
Proclaim the Good News of the Gospel, engage in the Hope to which you have been called in Christ, discover revelation in the Word of God, recognize God's power in every circumstance and see opportunities for evangelism.
Remember, YOU MUST SEE BEYOND WHAT YOU SEE WITH YOUR NATURAL EYES. We must know without a shadow of a doubt that whatever suffering we might endure right now, be it pain, or financial hardships WILL NOT negate God's purpose and plan for our lives and in eternity with Him.
Be encouraged on today and keep your focus on God who is the Author and Finisher of your faith.
SIGHT BEYOND WHAT I SEE! WHAT I SEE IS TEMPORARY! HELP ME HOLY SPIRIT!!