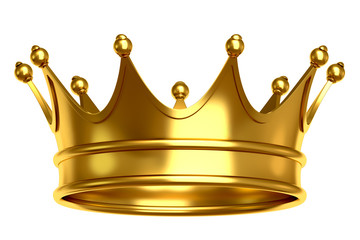 I read a blog entitled "Like A Winner." The blog post talks having a winning mindset. I like the title and so I was obliged to read. It was a great read. In reading this blog post, I thought about also how it is important to have a heavenly mindset.
Lets take a look at what the scripture says:
Since, then, you have been raised with Christ, set your hearts on things above, where Christ is seated at the right hand of God. Set your minds on things above, not on earthly things. For you died, and your life is now hidden with Christ in God. When Christ, who is your life, appears, then you also will appear with him in glory.
(Colossians 3:1-4 )
Having a heavenly mindset is essential to advancing the Kingdom of God. It is for this reason that Satan is always attacking Believer's mind through fear, anxiety, doubt, etc. Satan wants to keep us from focusing on what really matters and keeping the main thing the main thing, and that is God and the advancement of the Kingdom. This is what Paul was referring to when he said to the Colossians, "set your hearts on things above."
Believers should be consumed with heavenly things.
In scripture, those who practice right thinking receive an overflow of blessings. The person who is consumed with God and His Kingdom will have perfect peace. For He has said, He would keep those in perfect peace whose mind is stayed on Him (Isaiah 26:3).
What are some ways we can have heavenly centered thinking?
Finally, brethren, whatever things are true, whatever things are noble, whatever things are just, whatever things are pure, whatever things are lovely, whatever things are of good report, If there is any virtue and if there is anything praiseworthy—meditate on these things.
Philippians 4:8
Thinking on the right things brings the peace of God in our lives. Many are missing the peace of God in their lives because they have ungodly thinking, which leads to ungodly behavior.
Look at what Romans 8:5-6 says,
For those who live according to the flesh set their minds on the things of the flesh, but those who live according to the Spirit, the things of the Sprit. For to be carnally minded is death, but to be spiritually minded is life and peace Because the carnal mind is enmity against God; for it is not subject to the law of God, nor indeed can be. So then, those who are in the flesh cannot please God.
The worldly person thinks only about the desires of their carnal nature. The carnal mind may believe in God and pray, but God is only a means to their personal desires.
You ask and do not receive, because you ask amiss, that you may spend it on your pleasures.
James 4:3
However, a truly "born again" Believer desires what God desires. They want God's will to be done. The desires of the born-again Believer should be and must become about God and His Kingdom.
The mind is important. The mind is also so powerful.What does your mind say about you? It says who you are—a person led by the carnal nature or a person led by the Spirit.
How do we develop a heavenly mindset? A mind that is totally consumed with the things of God.
We develop a heavenly mindset by understanding our resurrected position in Christ (Colossians. 3:1). And God raised us up with Christ and seated us with him in heavenly places (Ephesians 2:6).  The bible says that Jesus sits at the right hand of the Father ruling and reigning, our spirit is seated next to Jesus ruling and reigning with Him. We have been seated with Christ—It's important for you to get this, you need to see the authority and position you have in Christ.
In essence, our thinking should reflect our position in Christ. If we are going to have a heavenly mind, we must first understand our heavenly position in Christ. As mentioned before, this seating reflects the authority that comes with it. And this reality should effect how we think.
Consider what Jesus told the disciple in Matthew 28:19:
Therefore go and make disciples of all nations, baptizing them in the name of the Father and of the Son and of the Holy Spirit.
The disciples worked on the behalf of Jesus and was commanded to go throughout the world making disciples. We are therefore a reflection of God's authority. We implore unbelievers" to be reconciled God." As Christ's delegated authority we should go everywhere sharing the gospel of the Kingdom.
Many Christians are too afraid to evangelize, afriad to share their faith with someone who needs Jesus, afraid to give biblical counsel. If we understood our position in Christ and His authority and the authority given to us, it would transform our ministry.
If we are going to have the right mindset it has to be based on who we are in Christ. We don't have authority within ourselves, we have authority in Whom we represent.
We are different from the world, we must think, talk and live like it.