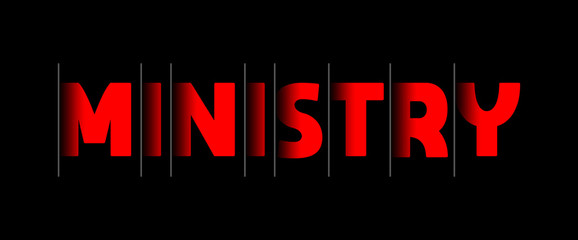 Inspired by Robert:
When I started my blog back in February, I had no idea the impact it would have my own spiritual growth and the incredible opportunities that would open up for me to share the gospel. We need more Christians on the internet spreading the love and hope found through having a personal relationship with Jesus Christ and understanding the truth found in the scriptures.
Perhaps you feel a tug to start a blog like I did. But you're scared and unsure if your words would even matter. If you feel the Holy Spirit prompting you to start a blog, I want to encourage you with a few reasons why blogging is a great way to minister to others or maybe you are a Christian blogger who needs encouragement to keep pressing on…
Your story matters.
You have a powerful testimony! The experiences you have been through has strengthen your relationship with God and deepen your faith in ways that can encourage and strengthen others. I love this verse that is used to overcome the devil:
And they overcame him by the blood of the Lamb and the word of their testimony (Revelation 12:11).
God can mend brokenness and one way He does that is when we use that brokenness to help other people in theirs. Blogging is a great way to share how God has worked and continues to work in the broken places of your life.
You can reach people who are hurting
When I think of the scope of people I am able to touch with the gospel of the Kingdom it blows my mind. Of course, this doesn't mean I neglect to share my faith with people I meet in person, but I tend to be an introvert and struggle to communicate verbally, sharing my faith through writing makes me so excited.
Not only can you reach a lot of hurting people, but you can reach people who are biblical frustrated . While I don't believe that reading Christian blogs should replace the reading and studying of the Bible–I do believe God can use our blog as a tool to minister and touch people's lives.
The Word of God tells us we are to attend and serve in our local church and fellowship with other Believers. While we can make great connections on the internet and listen to great sermons, if we have the ability to attend church, we should (Acts 2:47, Hebrews 10:25). However, some people deal with illness or they are bound to a hospital bed and just simply cannot attend church.
If you are unable to attend church or looking for a place to worship, I would like to personally invite you to stream into my church. Our services are Sundays 10 am & 6pm and Wednesdays @ 7pm (Central Time). The website is: www.therockwoi.com, you can also Facebook live at Reflection's of Christ Kingdom or YouTube at Apostle Dr Dana Carson. If you are in the Houston area and you are able to come visit us we are located at 9321 Edgebrook, Houston, TX 77075.
I remember the first time my shaky hand pressed "publish" while my heart was beating rapidly. I was so scared and insecure. So afraid of making mistakes! So afraid of what others were going to think! God is using blogging to teach me that He will use my weaknesses and struggles for His glory!
As I researched on certain topics to talk about I've gained more knowledge and I have dived deeper into the scriptures, examined myself and my walk with the Lord.
One of my favorite things about blogging are the great connections I've made along the way. Efua is the first blogger I meant on my journey. I came across her blog and her words resonated within me and ministered to my soul. Dawn is another one of my favorite bloggers, her blog posts are so encouraging and she always stops by my blog and leaves an uplifting and encouraging comment. Temi has a community blog that speaks particularly to moms and she invited me to be apart, words cannot express how honored I am to be apart of a team women who is touching lives all around the world through the light of God's Word. I've had the privilege to guest blog for YBP and The Moody Mom. I am also so appreciative of all the blogging awards that I've received.
Thank you all for being apart of my journey! God knew that I was going to need encouragement through the ups and downs of blogging. I am thankful to all of you who have offered your support and encouragement.
The scripture says:
As iron sharpens iron, so one person sharpens another (Proverbs 27:17)
One of the things I found out about blogging is that it really challenges your mind. I've been working on developing my writing skills and learn WordPress. It has not been easy! But it's rewarding to learn these skills for the purpose of my ministry, and I'm still learning…