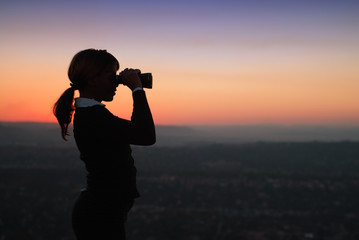 Are you overwhelmed by how the circumstances of life seem to be overtaking you through financial difficulty, family issues, rebellious children and a plethora of other things that the devil uses for our destruction and to get our focus off God? He has no compassion, he doesn't care how hard life is for you or all the things you have gone through, the devil comes, and he comes. The devil is a spiritual being he doesn't get tired like we do. He rejoices when he can get us to recant our faith in God and then begin to react in the natural instead of remembering that there is a spiritual war going on. Satan is not omniscient like God but because he's had time to study man and his proclivities, he knows how predictable we are.
Satan hates us….
Because we get to do what he no longer can and that's worship God. Through relationship with God we can go boldly to His throne of grace to receive mercy in our time of need, Satan cannot. We are also made in the image of God which is why Satan tries so hard to get us to destroy our bodies.
Here are some ways that the enemy seeks our destruction:
Satan plants doubt. One of the biggest ways Satan seeks to destroy is to make you doubt what God said. And, plants seeds that makes you doubt the goodness of God. He says things to you like, "If God is really good then why did He let some of these horrible things happen to you?" Satan is not new with his tricks; we see this at the beginning of time in Genesis 3.
Satan attacks your faith. The devil is not lazy, the scripture says he walks around like a roaring lion seeking whom he may devour (1 Peter 5:8). He plots, plan and schemes and will do whatever it takes to destroy your faith in God—he will come at you through your children, attack in you finances and your health.
Satan will destroy you through pride. Pride is sneaky. If you don't check yourself through the Word, you will be deceived. God opposes the proud, but he gives grace to the humble (James 4:6).
Satan paralyzes you with fear. The devil causes fear through circumstances, causing us to take our eyes off God and forgetting about His power, goodness and sovereignty.
Satan can never take away our salvation, we are saved as long as we want to be. We have freewill we can decide to walk away from God. As long as we stay connected to the Vine (John 15: 1-7) God will never forsake anyone who belongs to Him, for He Himself has said, "I will never leave you nor forsake you." Satan can't snatch back our salvation, but he can manipulate us into walking away from it.
Therefore, we must be alert because Satan will attack when we are the most vulnerable (1 Peter 5:8-9), we must not be ignorant of the devil devices (2 Corinthians 2:11) and we must stand firm against the devil (Ephesians 6:11). Battles and trials will be apart of our life until we see Jesus, until then we must continue to fight the good fight of faith (1 Timothy 6:12). Let's let the devil know today we will not coward down in fear because we have the power of the Almighty God on our side!
Encouraging me and you on today.
God bless!